Joyce Marter is a strong advocate for affordable and accessible mental health services as well as addiction awareness and treatment. She has devoted her life's work to destigmatizing mental health issues and promoting awareness and access to care. She has done this through her roles as:
Founder of Urban Balance, an outpatient mental health company with nearly 200 therapists working from nearly 20 locations in five states.
Chief Brand Ambassador & Senior Advisor for Refresh Mental Health, a national leader in outpatient mental health and eating disorder treatment.
Serving as Chair of the Midwest Region of the American Counseling Association, President of the Illinois Counseling Association and two-terms as President of the Illinois Mental Health Counseling Association
Lobbying in DC and meeting with Senators and Congresspeople encouraging them to support bills related to mental health services for children, veterans, the elderly, the poor and more.
Providing Continuing Education (CE) training seminars to mental health professionals, nurses and attorneys on a variety of issues related to mental health, addiction, relationships and career.
Speaking nationally to organizations, corporations, workplaces and universities about mental health awareness and advocacy.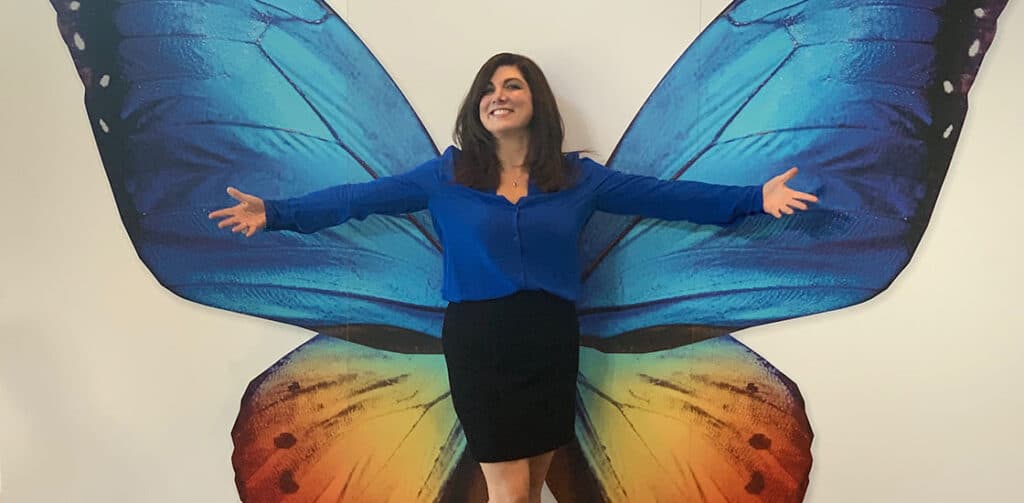 Mental Health Awareness & Advocacy
Here are some organizations Joyce recommends you support in order to become a mental health advocate:
Hope for the Day
Hope for the Day's tagline is "It's okay not to be okay." They provide education, outreach and action to break the silence and stigma around mental health. Learn More »
National Alliance on Mental Illness
Joyce serves as a speaker for the National Alliance on Mental Illness and strongly supports their mission to help millions of Americans who face mental illness each day. Learn More »
iFred
iFred's mission is to shine a positive light on mental health and eliminate stigma through prevention, research and education. Joyce is friends with the Founder, Kathryn Goetzke. Joyce has had the honor of speaking at an iFred event and is a big supporter of iFred's initiatives. Learn More »
Kennedy Forum
The Kennedy Forum is working toward lasting change in the way mental health and addictions are treated in our healthcare system. Visit www.DontDenyMe.org to enforce the Mental Health Parity Act. Learn More »
Thresholds
Established in 1959, Thresholds provides healthcare, housing, and hope for thousands of people with mental illnesses and substance use disorders in Illinois each year. Joyce has been honored to attend the Threshold Gala each year for the past several years, and believes passionately in their cause. Learn More »
Professional Counseling
Associations & Resources
Joyce is proud to be part of and to support many organizations and associations for mental health professionals. Mentoring young counselors and up-and-coming leaders within the field is another source of passion for Joyce.
American Counseling Association
ACA does a tremendous amount of legislative advocacy for the counseling profession and the clients they serve. Joyce strongly encourages membership for all counselors, including students. Membership provides access to information, resources, conferences for continuing education and learning as well as the opportunity to support legislation that affects counselors through Voter Voice. For the latest updates from ACA's Government Affairs, please visit: counseling.org.
ACA offers a wonderful conference for professional counselors every July in Washington DC called the Institute for Leadership Training. The conference centers around how counselors can serve as legislative advocates and includes a Day on the Hill, where over 250 counselors meet with members of Congress and the Senate to ask for their support on bills that support mental health, school counseling, and services for the elderly and the poor by supporting counselor inclusion as Medicare and Medicaid providers. Joyce has had the honor of serving as the Chair of the Midwest Region of ACA.
Illinois Counseling Association
ICA is a branch of the American Counseling Association and provides a rich community for support and learning within the profession. Joyce had the honor of serving as President of the Illinois Counseling Association (2014-2017). Learn More »
Illinois Mental Health Counseling Association
IMHCA is a division of ICA and provides tremendous legislative advocacy for the LPC/LCPC credential. Joyce was honored to serve as a President of the Illinois Mental Health Counselors Association for two terms (2012-2014) and as a member of the Insurance Task Force, which advocates for counselors with insurance companies and provides important updates on billing and credentialing. Joyce highly recommends the IMHCA test-prep courses for those sitting for the licensure exams. Learn More »